Portugal is, for the second consecutive year, the largest bicycle producer in Europe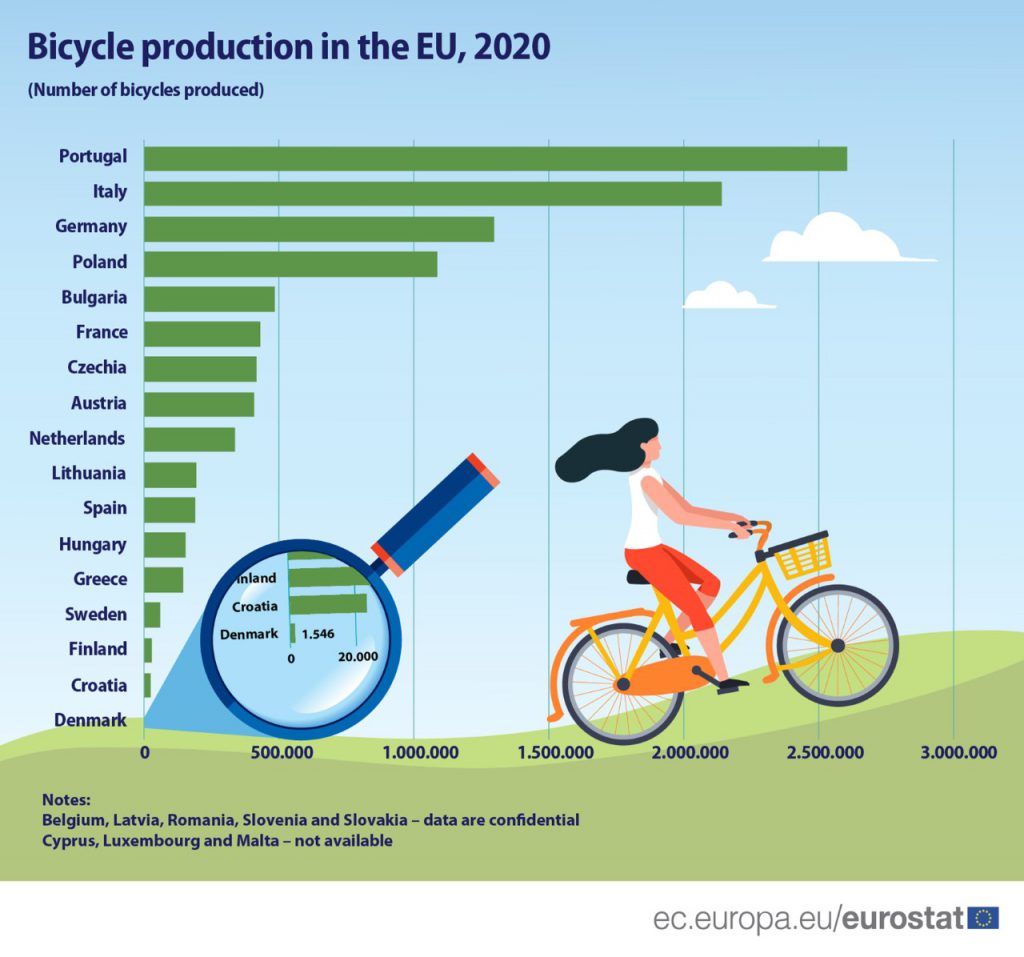 With 2.6 million bicycles produced, Portugal is, for the second consecutive year, the largest producer in Europe, according to data released by Eurostat on Tuesday, July 20.
Portugal achieved the position of europe's largest bicycle producer in 2019 and in 2020 maintained this leadership, producing two million and 600,000 units, out of the 12.2 million produced in Europe last year.
"Despite going through a difficult period, with the closing of production for almost two months and the scarcity of some components in the domestic market, the Portuguese two-wheel industry and smooth mobility continues to assert itself as a European leader." Said Gil Nadais, Secterário General of ABIMOTA.
This news couldn't have come at a better time.
"In fact, this is one of those news that comes at the right time. The Portugal Bike Value Digital Show is taking place, a digital event that we have launched and with which we intend to put the Portuguese sector of smooth mobility accessible to buyers and brands around the world, within a click." It highlights the General Section of ABIMOTA.
Portugal Bike Value Digital Show runs until Friday, the 23rd, with a digital exhibition space, webinars and direct contacts. This is the first digital platform dedicated to promoting exports from the national soft mobility sector and once again ABIMOTA is at the forefront of innovation, with another tool for the internationalization of the sector.
Source: Completa Mente