Portugal Bike Value will be present in the Eurobike Convention – Smart Industry panel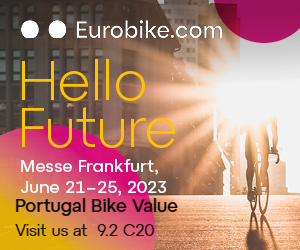 The bike industry is shaped by a powerful, independent group of small and medium-sized enterprises and has mastered the major challenges of recent years on its own. However, sustainable growth in the sector must also receive support through political and institutional measures in order to remain resilient and economically viable. Alongside pure sales figures, additional factors for which the industry itself must bear responsibility will also play a key role here: waste in production and packaging, the use of finite resources and new materials, recycling and supply chain optimisation as well as the ability to reach out to new target groups and establish use of the bicycle for everyday routes.
Comparable European standards are needed if competitiveness and economic viability are to be retained within the field of conflict between politics, administration and development. 
From Portugal Bike Value by Abimota will be present Sergio Ribeiro.